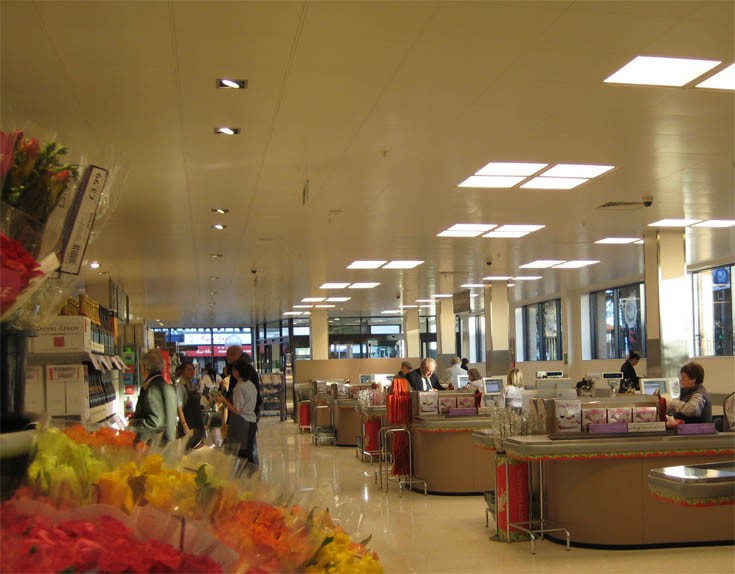 The Banstead Image Library
Waitrose Banstead - The new layout
The new checkouts with the main entrance in the background.
Notice that the checkouts are sited along the Avenue Road side of the new store, and this allows the use of the main entrance from the High street and an entrance from the new two storey car park at the rear.
This photograph was taken on Thursday 26th November 2009 on reopening day.
Picture added on 26 November 2009 at 11:51