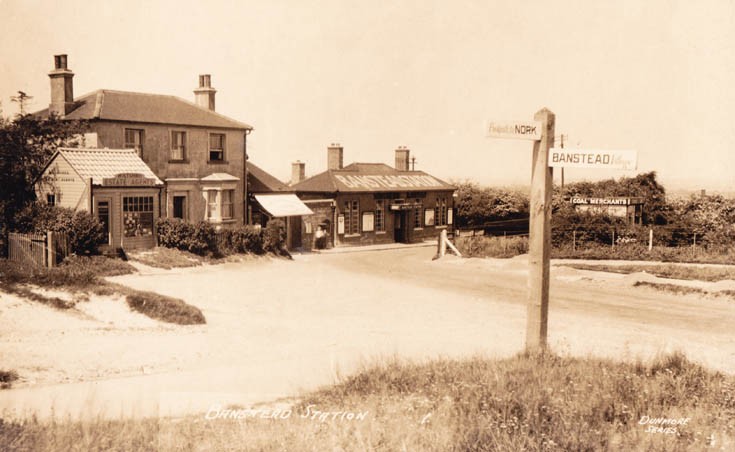 The Banstead Image Library
Banstead Railway Station
Banstead Railway Station was opened on the 22nd May 1865 mainly on a line designed to serve the racing community.
Only a few commuters used the line as the village is a mile away, up a hill, however one of the earliest commuters was Allen Sarle, Secretary to the Railway Company.
Walter Henry Isles was stationmaster for 33 years.
The name was painted on the roof to enable pilots approaching Croydon Airport to check their position.
The photo comes from an unused postcard and the date of it still needs to be researched
Picture added on 16 November 2009 at 22:43