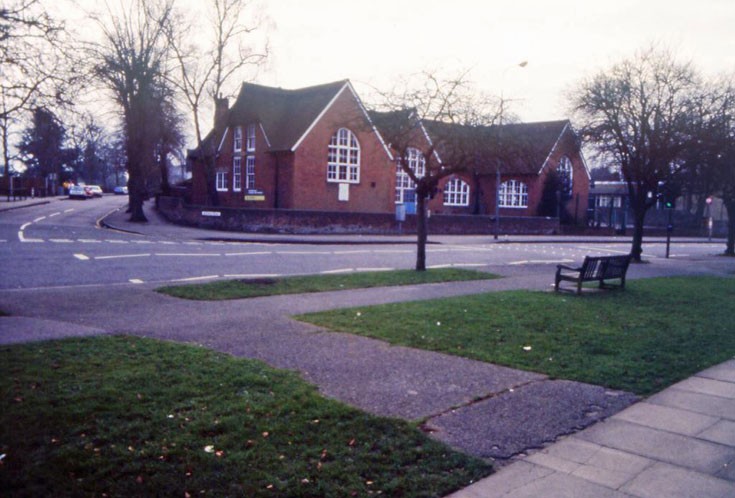 The Banstead Image Library
The Banstead Village School
This is one of the photos I found of the school that I took before it was demolished. They were all taken on slides and I've found it difficult to get a good scan, but I've fiddled around to produce something that looks OK.
The film has a processing date of Jan 1989 and I would conclude that is when they were taken. It's obviously winter and light levels were not that good either.
Note from LNW: This is the best one of Michael's three photos and is a welcome addition to our photographic archive. For those new to Banstead, the school used to be on the site currently occupied by Waitrose which was built in a similar style.
Picture added on 26 November 2018 at 22:53
Comments: