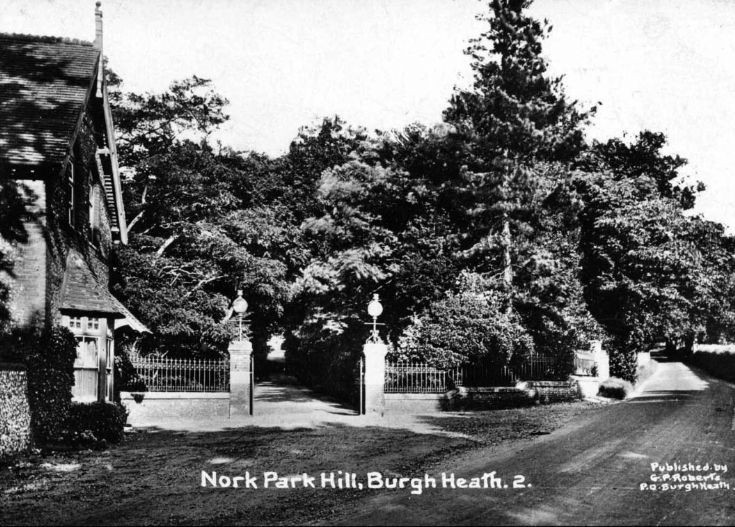 The Banstead Image Library
Nork Park Hill entrance to Nork House Drive
The entrance of what was the drive to Nork House from the Reigate Road, known many years ago as Nork Hill.
When the Reigate Road was widened to take a crawler Lane it was straightened and so modern photos of the present place can appear to mislead that which was taken in the 1890s. See
picture #379
Two of the pillars at the entrance of the Drive from the Brighton Road still exist. They were moved to the entrance of Ruden Way. They were of course, much better pillars being made of stone and so easily transported. Why they were moved I know not but in those days I suspect that the developers wanted their estates to appear special and, as the Drive was being demolished nearby, it was probably the developer's fancy to reuse the pillars.
Picture added on 30 July 2018 at 12:05
Comments: