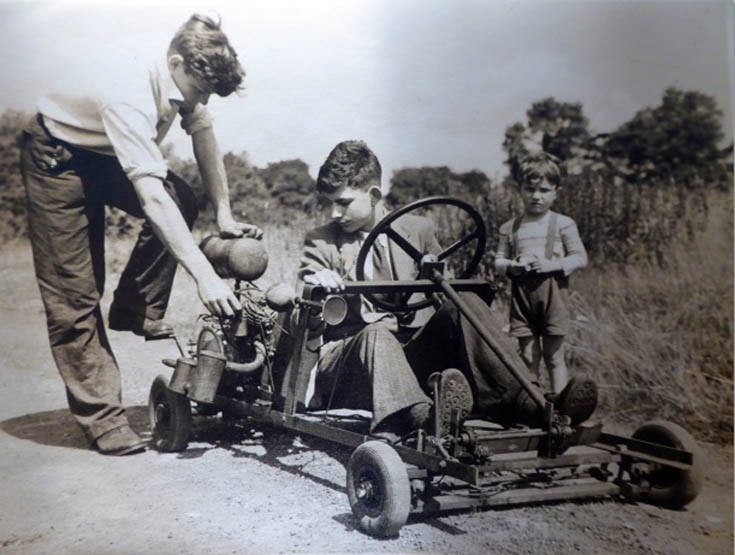 The Banstead Image Library
Banstead boy builds first 'Go-Kart'
In 1948 Brian Lloyd-Jacob and two friends (Peter Billing and Geoffrey Fletcher) built the first ever 'Go-Kart'; of course the term Go-Kart had not been invented at that time but the 'Go Kart' clearly had and it was British.
The picture shows Brian Lloyd-Jacob kick starting the engine into life.
The vehicle does look very kart like and was powered by a 250cc Villiers engine that originally powered a generator on a boat. It is coupled through a three-speed gearbox to a live rear axle that as one driven wheel and one free rotating wheel. The wheels were solid and from a heavy duty trolley. The brake was a lever and pulley belt from a lathe operating on the rear axle! Everything was bolted together, there was no welding.
The flying bedstead as it was originally known cost 12s and 6d.
Read the full story at
http://www.britishhistorickartclub.com/2016/wp-content/uploads/2016/01/Trackside-Winter-Edition-Final-Print-Copy.pdf
Thanks to Lorraine Lloyd-Jacob for letting us know this fascinating bit of local history. Well done Brian!
Picture added on 22 July 2018 at 17:05
Comments: