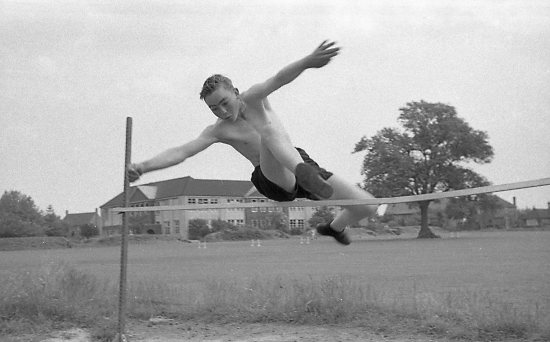 The Banstead Image Library
Athlete in action.... jump!
In the 1950s the sporting facilities at the Picquets Way schools in Banstead were primitive, to say the least – but they didn't get in the way of determination and competition! By the way, note the fine elm in the background, which marked the playing field boundary between the boys' and girls' schools. Any child found crossing the line would be subject to the nearest thing to public execution, so heinous was the crime.
Many years later, the tree sadly went the way of all elms in Britain.
Picture added on 08 March 2018 at 09:57