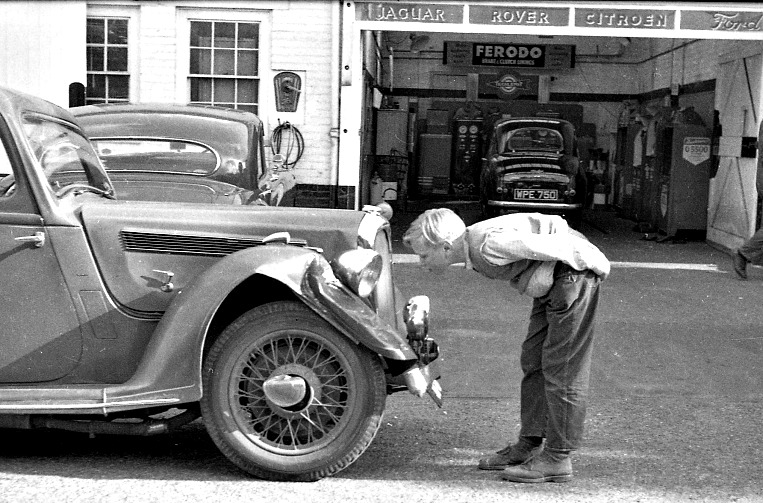 The Banstead Image Library
Prang!
In the mid-1950s, Banstead County Secondary Boys School in Picquets Way expanded its curriculum activities by introducing educational day outings, cycling trips and, in 1957, its first overseas holiday (to Belgium). This advance was largely due to the arrival of two young teachers – George Ford, who taught geography, and Ray Spencer, the sports master – both of whom, straight from teacher training college, arrived with fresh ideas.
Holidays to Henley Fort, an educational establishment with dormitory facilities near Guildford, were quite frequent. From there, the boys could explore the nearby topography, visit museums and other places of interest such as the Watts Gallery in Compton… and even pause to examine a damaged car in a local garage! So here we have an unknown boy, unknown car, unknown location – but a nice capture of life in the 1950s. Photo by George Ford.
Picture added on 07 February 2018 at 16:53