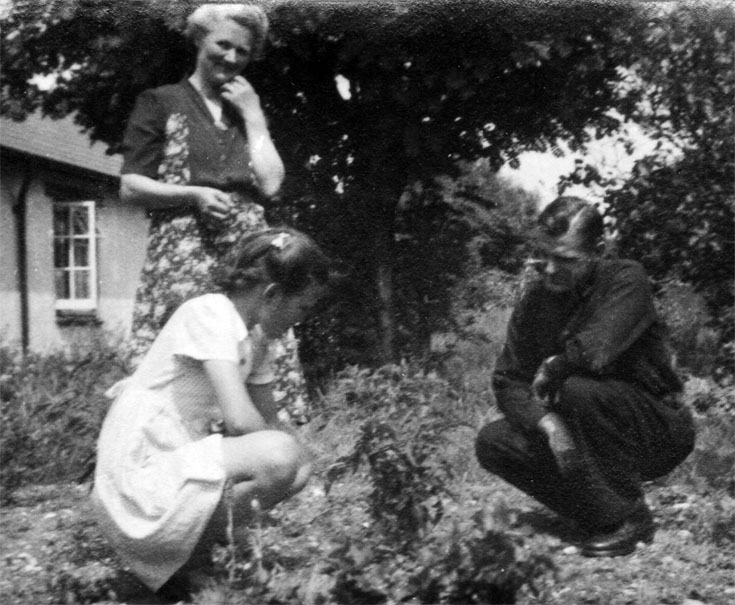 The Banstead Image Library
German POW Erich Kochan in Banstead
In 1947, Italian and later German POWs appeared in the fields surrounding our smallholding. We felt sorry for them standing there
all day, hoeing between the rows in the hot sun. I asked my father to drive to the POW camp and invite any two prisoners home to have tea with us.
Two very nice Germans accepted and we had a good time getting to know them. One of them wrote down English words in his notebook, he was so eager to learn more. They both wrote charming verses in my autograph book.
Later, one of them, Erich Kochan wrote a friendly letter to my parents and told about how his wife had left him, which he found out when he returned to Berlin. The photo shows Erich looking at tomato plants in our garden at Croydon Lane together with my mother and myself. My father took the photo. I was eleven and shortly to start at Grammar school, I was looking forward to learning foreign languages, especially German.
Wendy.
Picture added on 12 November 2017 at 12:25
Comments: