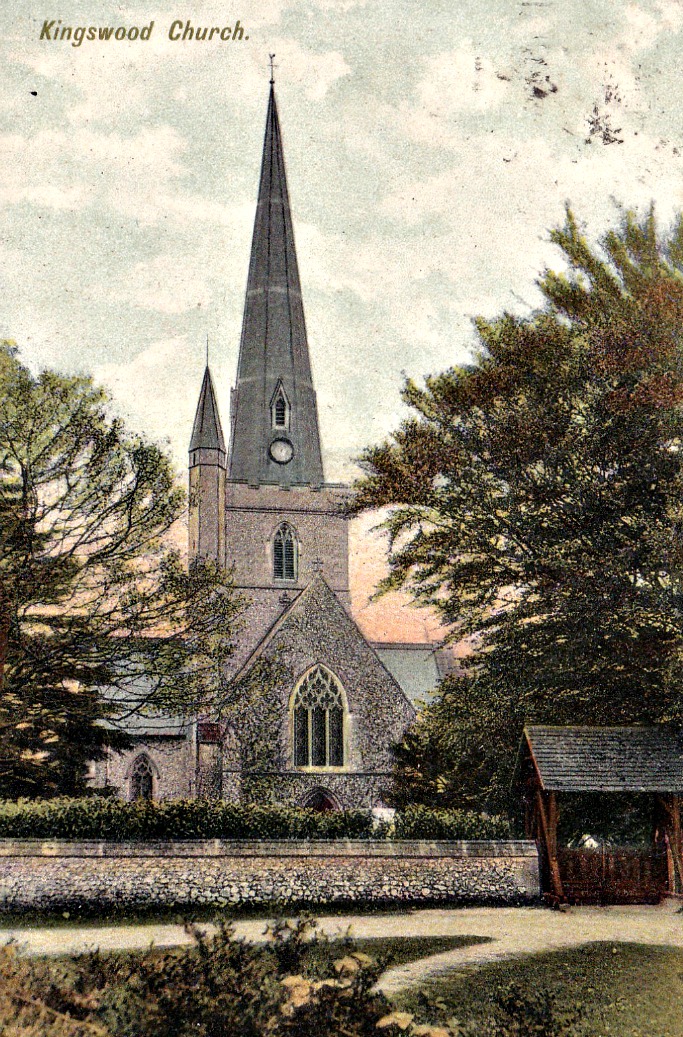 The Banstead Image Library
St Andrew's Church, Kingswood
This postcard of St Andrew's Church, Kingswood, is postmarked 15 July 1909 and is addressed to Miss Jessie Browning of Queens Street Place, Louth, Lincolnshire.
Building work on the church started in 1848 and was completed in 1852 at a cost of between £8,000 and £10,000. The spire was added two years later, although it's not clear why this was left out at the time – it certainly wasn't a question of money.
A ring of six bells, dated 1852 and bearing the name of the master founders Charles and George Mears, was cast by the Whitechapel Bell Foundry. Even today, these bells are acknowledged to be one of the finest peals in Surrey.
St Andrew's church was consecrated on 23rd September 1852. The Bishop of Winchester, the Rt Rev Charles Sumner, officiated. (Kingswood was originally in the Diocese of Winchester, was transferred to the Diocese of Rochester in 1877, and finally to the newly created Diocese of Southwark in 1905, where it remains today.)
This information was taken from the Parish of Kingswood's website – www.parishofkingswood.org.uk/
Picture added on 14 September 2017 at 13:28
Comments: