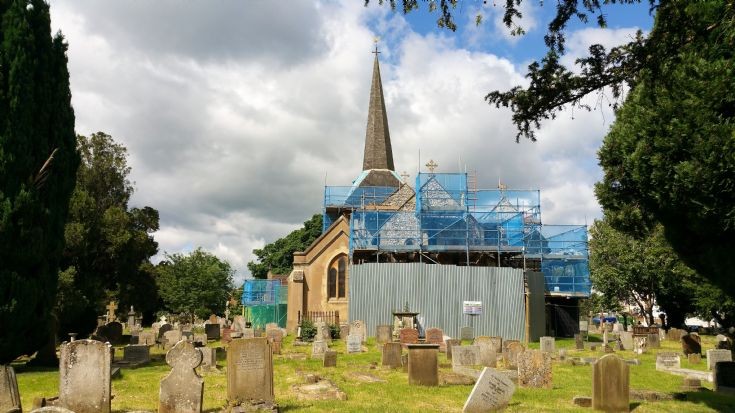 The Banstead Image Library
All Saints Banstead urgent repairs
A recent specialist survey revealed that
urgent remedial works were required in various
parts of All Saints Parish Church including its
iconic steeple.
The works include: repair and conservation
of the external Chancel walls and buttresses,
the Lady Chapel, the tower, the Nave gable
wall, south aisle rainwater drainage and the
Lady Chapel East window. Curled and splitting
timber shingles on the Tower and Steeple roof
also need replacement. The cost is a cool £110,000.
The view shows the eastern end of the church.
Picture added on 14 June 2017 at 16:24