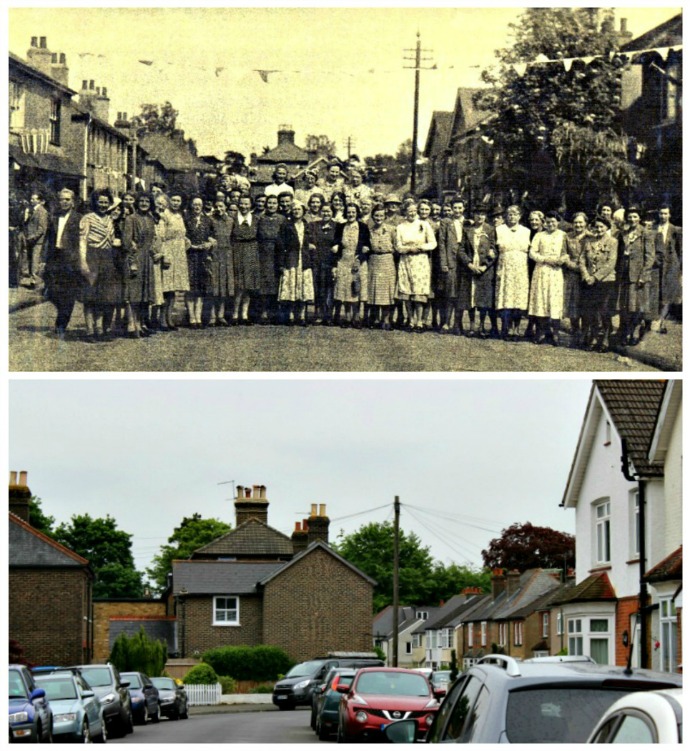 The Banstead Image Library
More VE day celebrations in Ferndale Road!
Here's the second of our VE Day celebration images taken in Ferndale Road, Banstead, in 1945 – this time the photographer is looking east, towards Shrubland Road. In this 'before and after' image, the Ferndale residents are posing in the middle of the street (top image). And, below, the same location in 2017.
Picture added on 25 May 2017 at 17:38
Comments: