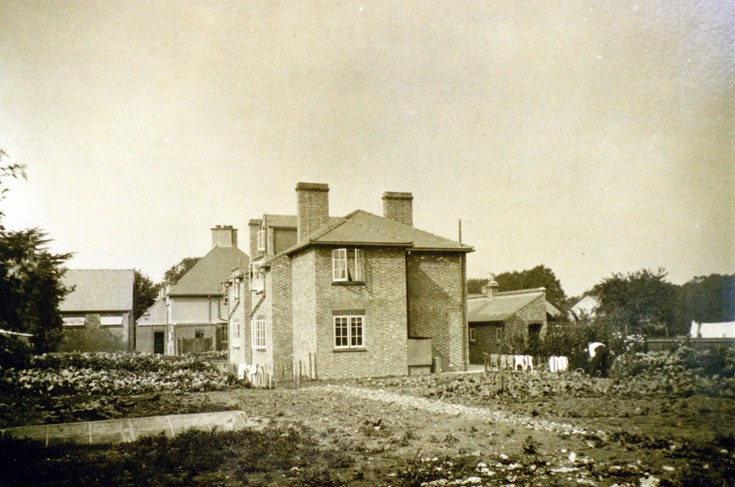 The Banstead Image Library
Section House rear of Banstead Police Station
This photograph shows the four residences forming the Section House at the rear of Banstead Police Station. The garden area would have bordered Chuck's Meadow and was probably used during WWII to grow produce. If you know otherwise, please add a comment below.
The date is estimated.
The photograph comes from a collection held by BHRG member Ted Bond.
Picture added on 14 May 2017 at 18:25
This picture is in the following groups
Police
Comments: