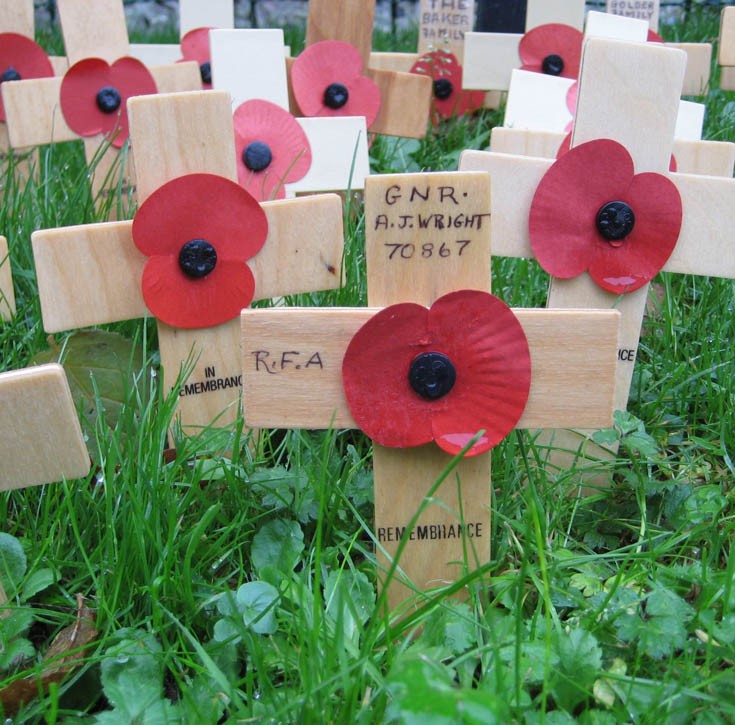 The Banstead Image Library
In memory of Gunner A J Wright 70867 R F A
A poppy cross left outside the church in memory of Gunner Albert Jesse Wright 70867 RFA.
Last year a similar one was left by the Garton Memorial and one was also left the previous year. We know very little about Gunner Wright and would like to contact the person who leaves the cross every year without fail.
If that is you, or you know who it is, do please get in touch with Lewis Wood or any other member of the Banstead History Research Group.
Thank you.
Picture added on 08 November 2009 at 20:08