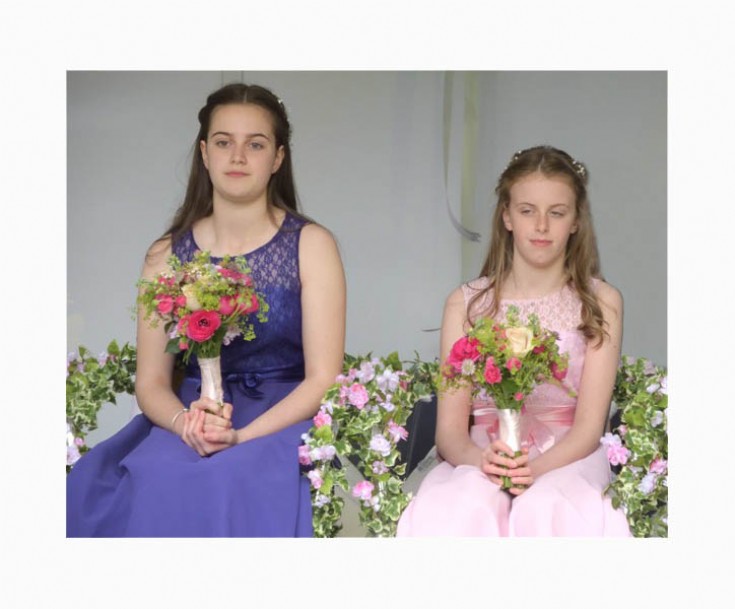 The Banstead Image Library
2017 Banstead May Queens
May Queens on stage at the Orchard 29 April 2017.
Megan and Kathryn Maloney, who were crowed as May Queens following the procession along the High Street.
The supported charity this year is Rett UK (http://www.rettuk.org/)
You probably haven't heard of Rett, neither had a local Banstead Family until their daughter Catherine Kelly was diagnosed with it when she was around 18 months old. Prior to this, Catherine was developing as most children her age do; she was walking, playing with her toys and had a few words but then this noticeably stopped happening. That is when her parents sought professional help and a diagnosis of a condition called Rett was given. Affecting approximately 1 in 12,000 girls, it is a neurological condition which is genetic but not hereditary; boys tend not to survive the condition. People with Rett syndrome have profound and multiple physical and communication disabilities and are totally reliant on others for support throughout their lives.
Photo by Tony Goring
Picture added on 30 April 2017 at 20:24