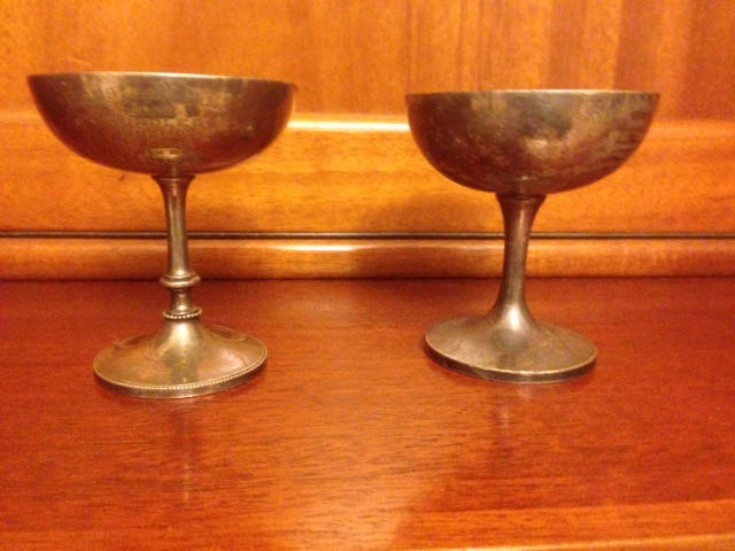 The Banstead Image Library
Banstead Hall prize cups
The two silver cups are 3 1/2" in height.
One is engraved Banstead Hall 1915, hurdles under 10 1/2yrs. 1st Prize won by A.M. Jenour.
The second is engraved Banstead Hall 1916, 100yds under 12yrs. 1st Prize won by A.M.C. Jenour.
The two cups are in the possession of Mr S.G. Morgan who would like to get them back to the family if possible.
If you have any information that will help us achieve that do please let us know.
Picture added on 05 March 2017 at 17:47
Comments: