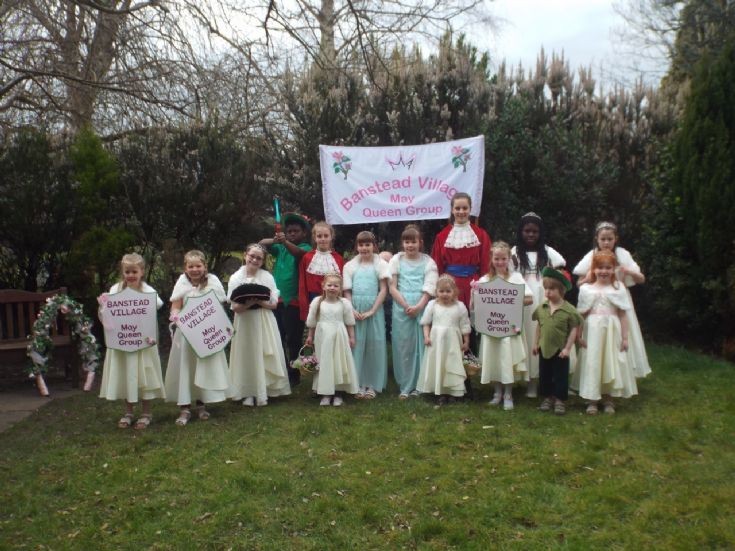 The Banstead Image Library
Banstead Village May Queen Fayre 2016
Banstead Village May Queen Fayre 2016
The Banstead Village May Fayre will be taking place on 30 April 2016 at the Orchard, High Street Banstead. The parade along the High Street will start at 11:30 and the crowning taking place at 12:00. This year's May Queens are Olivia and Isabelle Allison. The Banstead Village May Fayre is an event run for the local community by the Banstead Village May Queen Group. It celebrates the traditions of a May fayre and provides a wonderful opportunity for local schools, churches, youth groups and businesses to come together as a community.
We have plenty of stalls selling a variety of things and many activities to take part in. We have a wealth of wonderful raffle prizes and this year sees the launch of the Kidszone, which can be found in the Banstead Institute; our first children's Great Banstead Bake Off competition and afternoon tea in the Open Door Café, next to the Institute, from 1pm.
Each year a donation is made to a local charity from the surplus made on the day. This year's chosen charity is The Royal Marsden, Sutton. The funds donated will go towards projects in the childrens' facility.
Please come and join us and help make this a great community day for Banstead.
Picture added on 11 April 2016 at 16:12