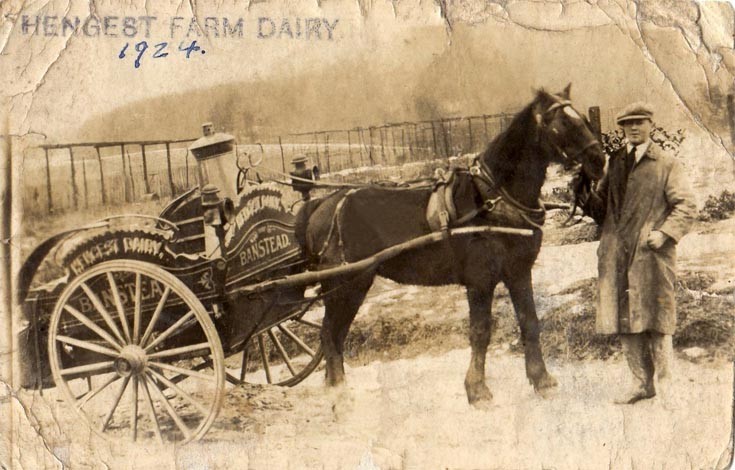 The Banstead Image Library
Ivan of Hengest Farm
The photo is of my Father (Ivan) taken in 1924.
His father (Ove Gerdes-Hansen) farmed Hengest Farm from 1920 to 1955
I was born at Hengest in 1933.
I'm the eldest Grandchild of Ove. He and his wife Ada had five sons, Jasper, Ivan, Norman, Malcolm and Douglas.
Ove was Danish and came from Aarhus Denmark. He came to England around 1903, and lived at Holland Park London from 1906 when he married Ada Bright. He took part in WWI and afterwards, in 1920 he went to Hengest.
I was 10yrs old when we left Hengest.
Cynthia.
Note from LNW: Cynthia sent me this amazing photo which was severely damaged and has been digitally 'cleaned up' to produce the image above.
Picture added on 08 February 2016 at 14:56
Comments: