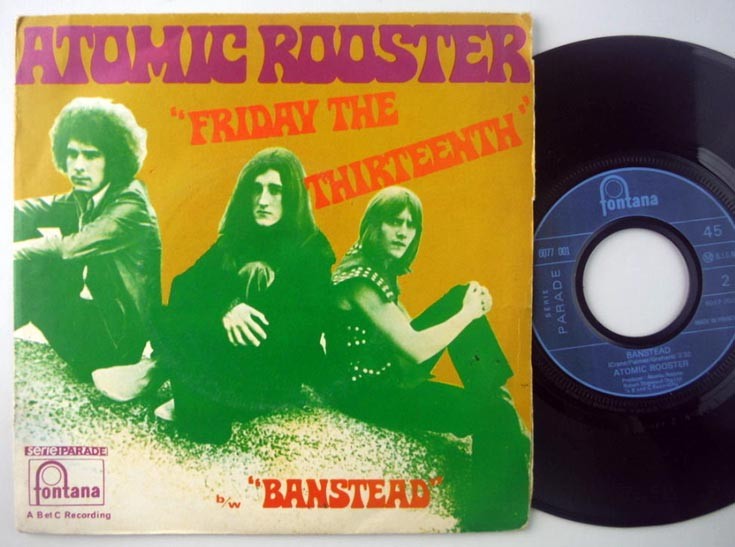 The Banstead Image Library
BANSTEAD by Atomic Rooster (Vincent Crane)
After being involuntarily committed to the Banstead Asylum in the late 1960s, Vincent Crane of the band Atomic Rooster wrote the song "Banstead," which featured on the 1970 album Atomic Roooster."
Vincent Crane and Carl Palmer were originally in the band ' Crazy World of Arthur Brown" ("Fire" fame) before splitting away and forming Atomic Rooster.
Vincent was the only consistent member of AR.
Carl Palmer went on to form Emerson Lake and Palmer (ELP) in 1970 or so.
Crane was a member of Dexys Midnight Runners in the 1980s and had a couple of hits with them.
Crane died in 1989 form a painkiller overdose.
The single shown above was acquired for the Banstead History Centre in Feb 2016.
Picture added on 08 February 2016 at 14:37