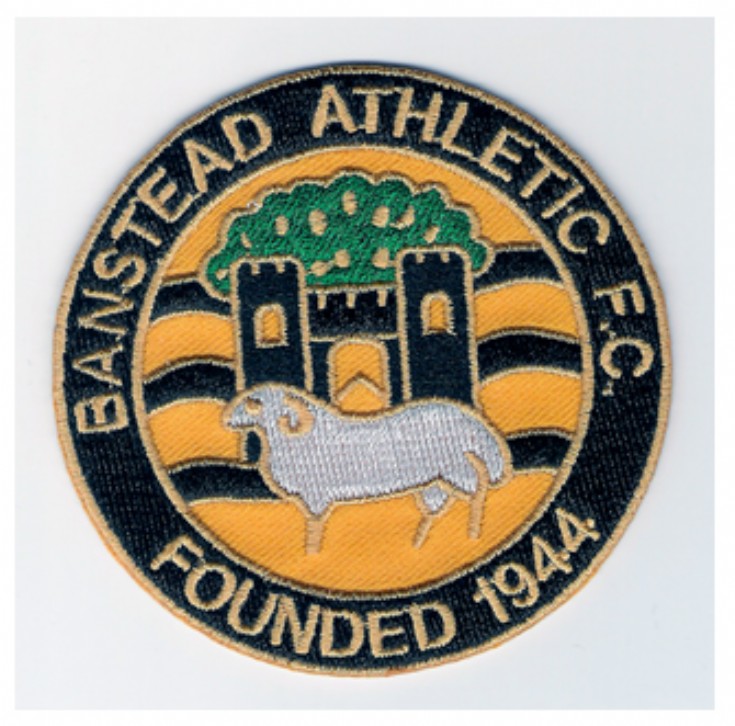 The Banstead Image Library
Banstead Athletic FC badge and logo
This is the badge of the Banstead Athletic Football club but what exactly does it depict and why. Bob Lockyer, Banstead Athletic FC Committee/programme editor, would love to find its history.
We have no definite information so the following are just guesses. Can you help?
The tree might be an oak or maybe a fruit tree. Could it be related to an orchard perhaps?
The ram is usually a symbol of authority but may also be used to record a partial name or word eg ramparts. These were used to protect the interior of a fortification. Banstead was well known for sheep, hence The Woolpack, so is that the connection? The castle, or drawbridge or walk way - is this the fortification? Does it have royal connections?Was it a local building?
The wavy lines - Do they represent a ploughed field or a river?
Does the whole scene represent an estate that existed at the time of the foundation of the club?
As you can see, we have more questions than answers. If you have any knowledge or suggestions, do please add a comment or contact Bob directly via email (lockyerastar@aol.com) or on 01737 350982.
Picture added on 17 May 2015 at 19:07
This picture is in the following groups
Football