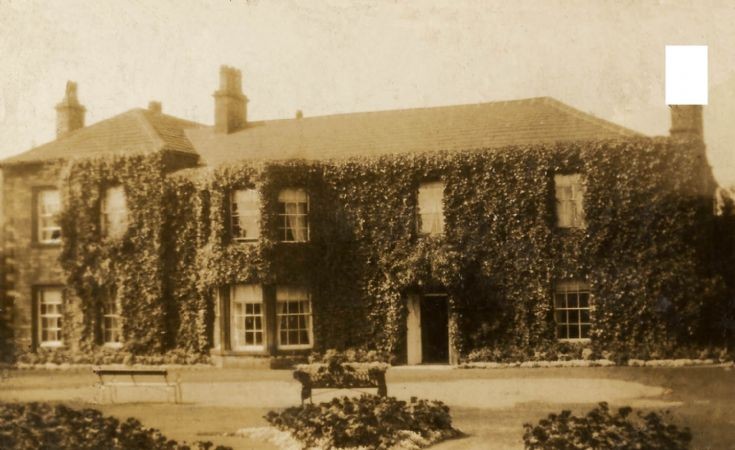 The Banstead Image Library
The Gables House Banstead (Cleaned up)
This image is a cleaned up version of
picture #417
The note on the reverse says "The Gables House" Banstead.
The white square on the photo represents damage on the original and therefore could not be recreated accurately.
At the time of publishing (1 May 2015) there is still some discussion as to exactly what this photograph shows. The 1911 census return shows that there was a Captain Butler registered at The Gables, Brighton Road, Banstead. (Thanks Christine Kent)
The next entry shows The Lodge, a private school run by Miss Mason and that later became The council offices. The picture above is very similar and the building stood between a property called Sunny bank (more recently solicitors offices) and The Lodge.
The map printed in 1893 shows no house but that printed in 1896 has it shown. Today there is still a cul-de-sac just off the top of Lyme Regis road called The Gables, and it lies in between Ferndale Road and Lyme Regis Road.
Picture added on 01 May 2015 at 20:39
Comments: