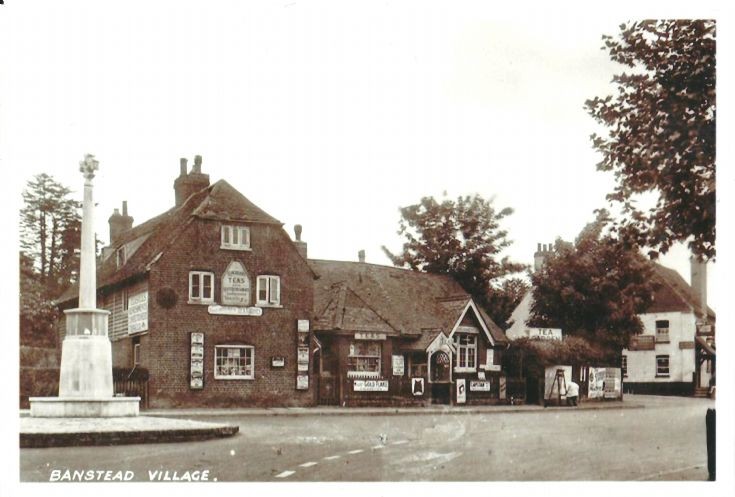 The Banstead Image Library
Banstead Tea Rooms
Banstead Tea Rooms, Junction of High Street & Park Road c1925. Now occupied by Cheyne Court.
Whilst I have no recollections of being taken into this tea room, I do remember seeing the construction of Cheyne Court in the early 1960's. I have no knowledge of when the tea rooms were demolished.
I also recall the demolition of Well House opposite. I think that was a couple of years later. In those days we could happily attempt to 'explore' these sites, without threat of H&S ! I seem to remember Well House had been left as a ruin for many years.
Note from LNW : Good opportunity to remind you of my book! see
picture #186
Picture added on 04 March 2015 at 13:25