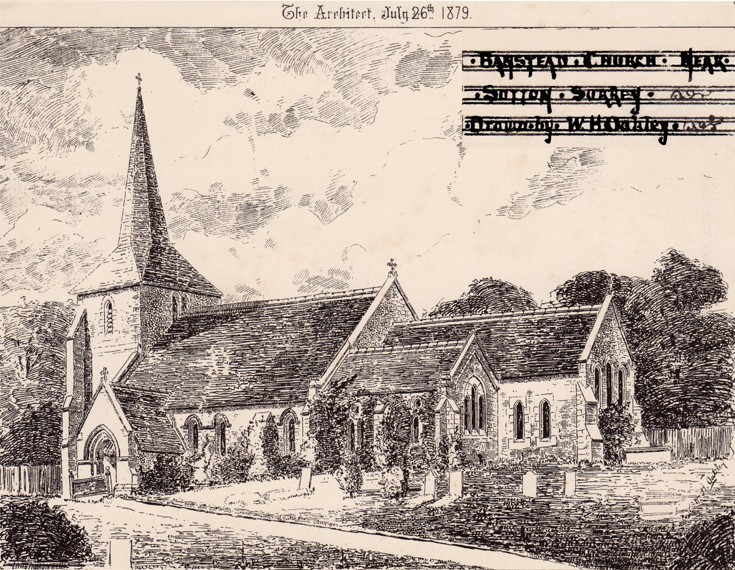 The Banstead Image Library
All Saints Church Banstead
All Saints Church from THE ARCHITECT dated 26th July 1879 as drawn by W H Oakley.
Note: the title shown has been enhanced and enlarged to make it clearer.
The vicar at that time was Edward Valentine Buckle.
The Parish Church of Banstead is by far the oldest building in the district, and a church has stood on the same site for over 1000 years.
A BHRG publication THE HISTORY OF ALL SAINTS CHURCH BANSTEAD is available from the Group's website.
Picture added on 25 August 2014 at 13:32