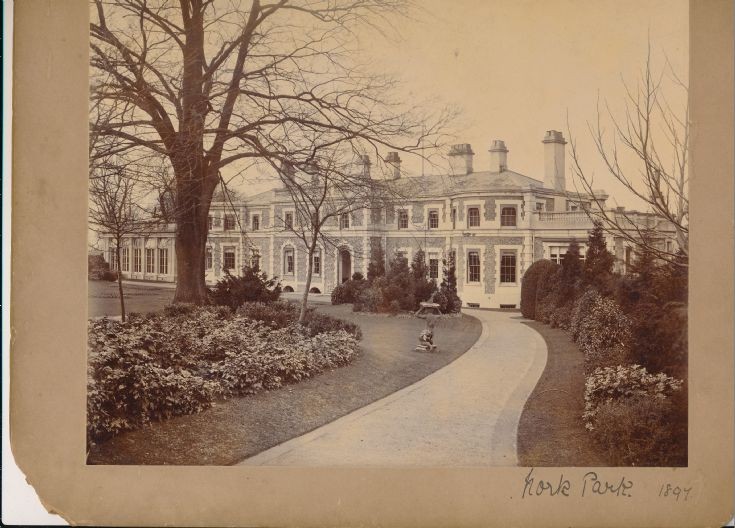 The Banstead Image Library
Nork House
A note on the frame of this picture is "Nork Park. 1897." Another note accompanying the picture in Murray Dalziel's scrapbook is "Back of House." I believe that the conservatory is visible here at the left.
Background from LNW;
Nork House was built in 1740 by Christopher Buckle for his son, also Christopher. The northern boundary was planted with a line of Fir trees and the adjacent road got its name. Fir Tree road still exists but few of the trees have survived to this day.
Later owners of the estate and the house were Lord Arden, the widowed Lady Arden, followed by their son the Earl of Egmont.
In 1890 it was bought by Frederick Colman of Colmans Mustard, who died in 1900. His family retained the estate until the auction of 1923. This was a decisive day in the history of Nork as there were no bidders for the house but the land was eagerly sought after and the result was a large-scale development which was underway by 1928.
Picture added on 31 July 2014 at 23:00