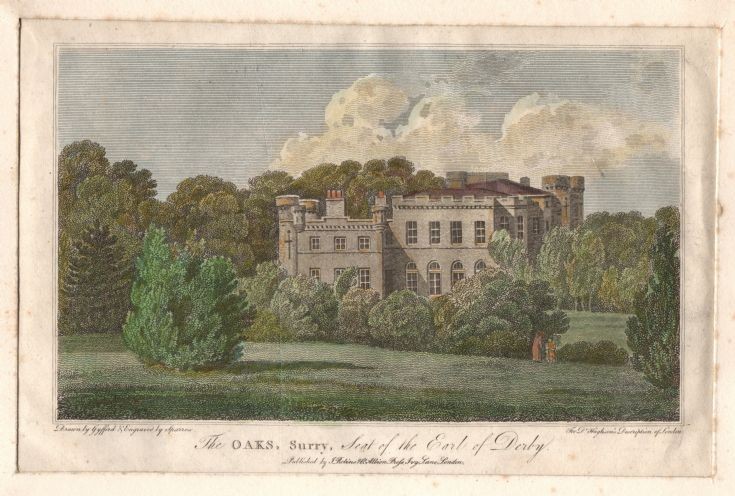 The Banstead Image Library
The Oaks
This dates from 1806. Engraving – The Oaks, Surry –Seat of the Earl of Derby.
Drawn by Gyfford engraved by Sparrow.
Published by J Robins & Co. Ivy Lane London
Date 1806.
This was for publication in Dr Hughson's description of London. However it was not included in the final document.
Not sure if this is of interest or not, I always considered the Oaks Park to be just within Banstead, see what you think.
Picture added on 04 June 2014 at 13:23
Comments: