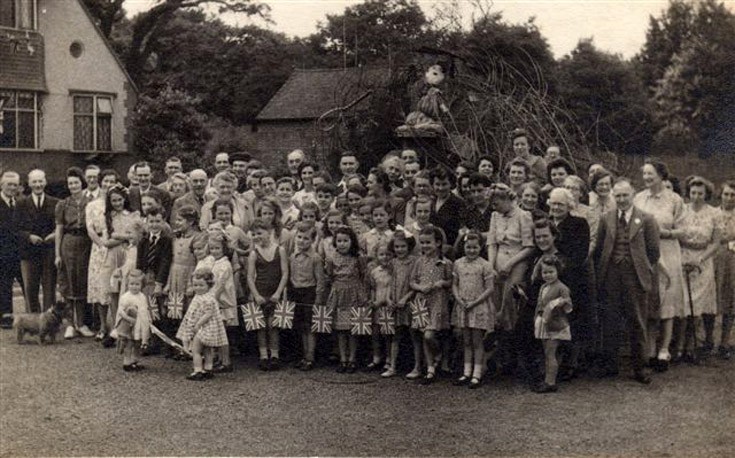 The Banstead Image Library
VE Day celebrations Greenhayes Avenue Banstead
Mulling through some old family photos I came across this one of V.E. Day Celebrations in Greenhayes Avenue, Banstead.
I'm the one - then Marian Dean - with the Ribbon in my hair, front row. 4th. child from the right. My father, Jack Dean, is at 11 o'clock in the back row, with the bushes behind!
Who knows anyone who was there on that eventful day? How many survive??
Hopefully, this old photograph might be of interest to Banstead History Research Group..
Marian MacKenzie
Picture added on 30 March 2014 at 16:44
Comments: