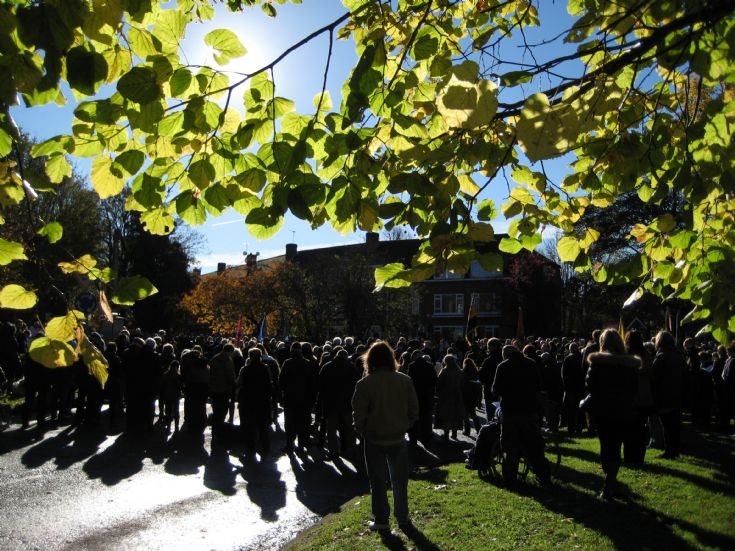 The Banstead Image Library
Long shadows on Remembrance Sunday at Banstead
The gathering of the people of Banstead at the War Memorial on Remembrance Sunday; heads bowed in respect of those who perished in the two World Wars.
A bright sunny November morning and as usual the people of Banstead turned out in great numbers to remember the fallen of the Village as well as others who gave their lives.
The Banstead History Research Group have spent years researching the stories of the men listed on this memorial and many of these are included in a beautifully presented hardback titled THESE MEN OF BANSTEAD Stories from the War Memorial.
If you have any information about any man on a local memorial, do please get in touch with them via their website.
Picture added on 11 November 2013 at 10:26