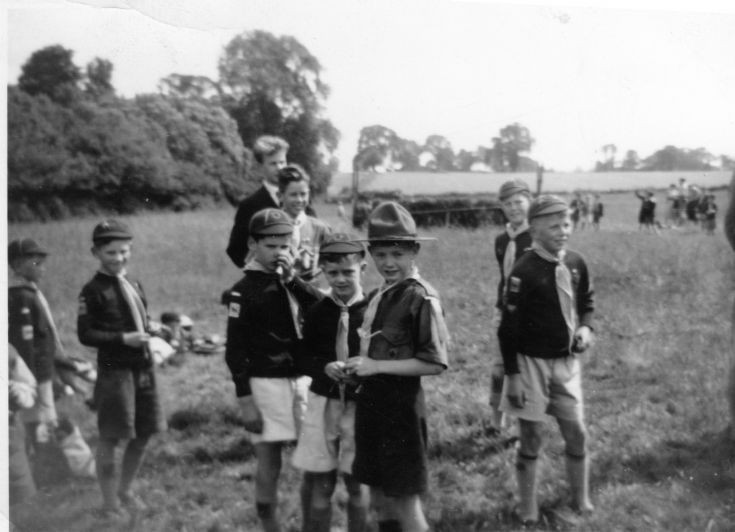 The Banstead Image Library
7th Banstead Scouts.
The above photograph shows myself, centre with Scout Hat, in my 7th Banstead Scout uniform. Alongside to the left of me is my brother John, two years younger than myself in his new Cub uniform. The 7th Banstead Scouts used to meet in the, then, Methodist Church Hall located at the eastern end of The Drive next to the junction with the main Brighton Road. This photograph would have been taken in the summer of either 1955 or 1956, but I simply cannot recall where it was taken. Can anyone help? Not a lot to go, on I know, simply a field and some trees, but it would have been somewhere in the Banstead area. Or maybe someone can help to identify any of the others in the photograph.
Picture added on 31 July 2013 at 20:48
Comments: