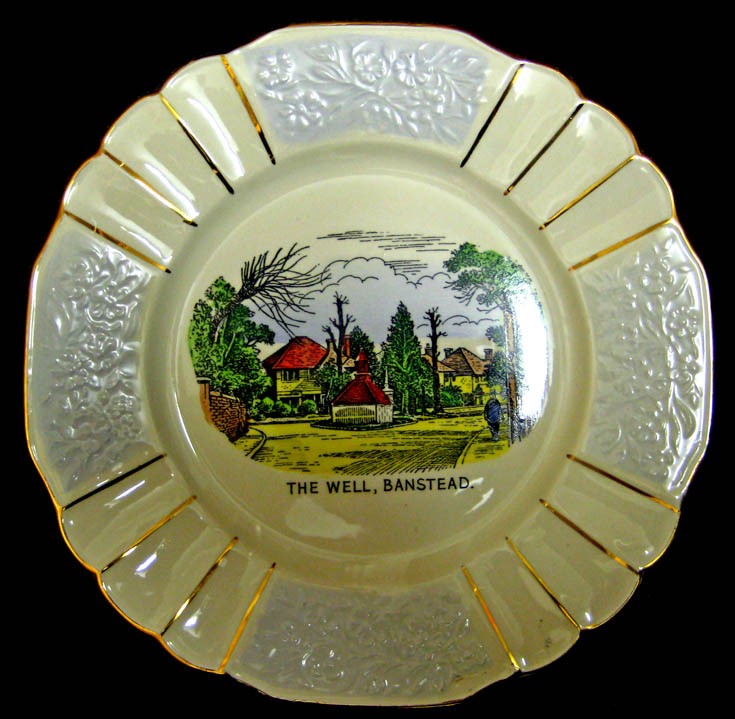 The Banstead Image Library
The Old Well shown on a plate
The Old Well at Banstead depicted on a plate. In the background and to the right is the property that replaced Yewlands.
The original photo was probably taken in the 1950s.
This photo was added in response to the following email sent in by Carmela Davies:
I have been searching for a photograph showing the house that was built after 'Yewlands' was demolished. The house was also called 'Yewlands' and was lived in by my grand-parents from 1953 until 1967 - Robert and Constance Pleace. It appeared on a postcard featuring the Old Well and on cups and saucers bought in the village.
Picture added on 27 August 2012 at 20:50
Comments: