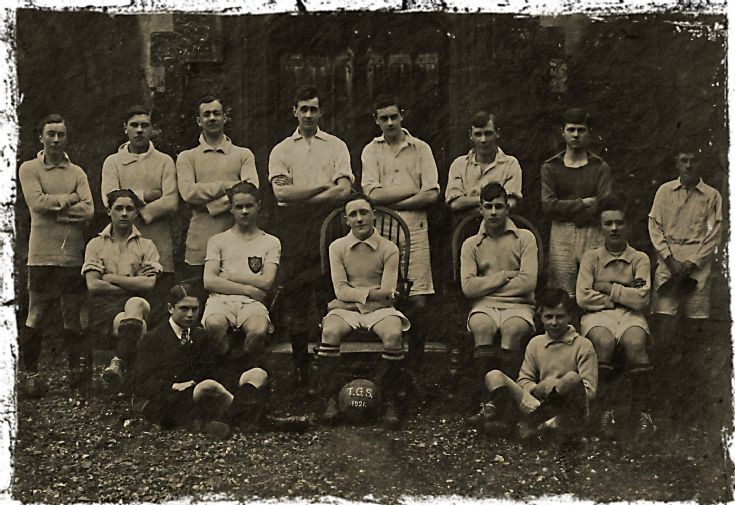 The Banstead Image Library
Football team at Banstead Woods
I found this in a box can anyone throw any light on it? On the football it says T.G.S. On the back is written G.Illman Nov 5/11/25 Banstead Woods.
Please get in contact with me at my Email address
matthewlaming@hotmail.com
RESPONSE FROM LNW; Banstead Woods was an estate which included a large mansion. In 1925 it was owned by The Gartons, an influential and generous family. That may be a clue to the 'G' on the football, but it is just an educated guess at present. Hopefully we will find out more. We do have Illmans living in Banstead in the early 1900s. In particular Charles Illman and a William Illman are listed as serving overseas in WWI. They both survived, and the All Saints book shows their adddress as The Lodge, Banstead Wood.
Picture added on 27 June 2012 at 00:24
Comments: