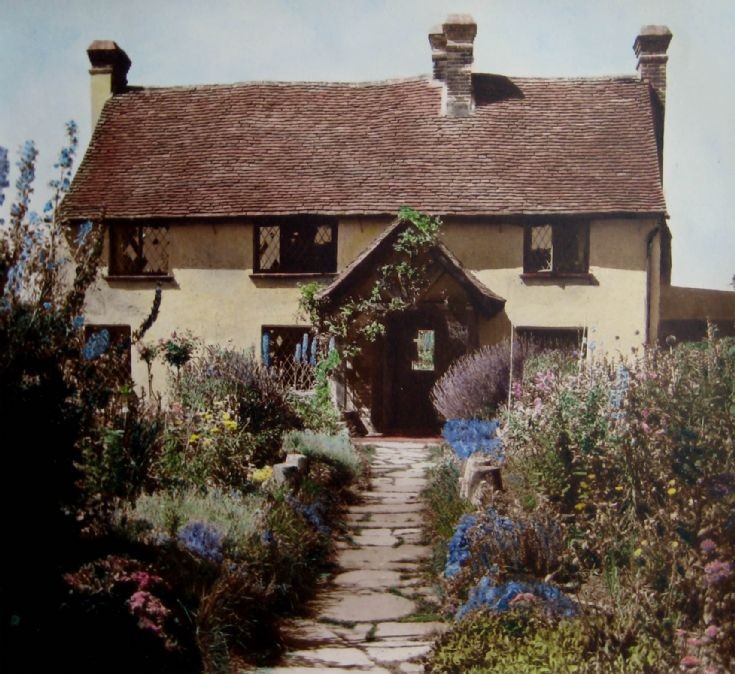 The Banstead Image Library
Winkworth Cottage Banstead High Street
Does anyone have a photo of Winkworth Cottage which as far as I am aware was adjacent to Victoria hotel? The reason I ask is because I have photo of my great aunt and uncle who lived there pre 1959 trying to find info for cousin living in Australia`
Mark Beckenham
Winkworth Cottage added by webmaster in response to the above request.
The cottage was over 300 years old when it was demolished in 1937. It was formerly part of Winkworth Farm shown on the 1868 map, having replaced another farm called Wingfield farm which was shown on the 1840 map. In its later years the cottage had been turned into a popular tea room renowned for its cream teas and bread oven at the side of the fireplace in the lounge. It was set back from the High Street, and Raff electrical was eventually to occupy the shop premises built over the cottage's front garden.
This cottage is included in Banstead Past and Present available from BHRG.
Picture added on 05 May 2012 at 19:11
Comments: