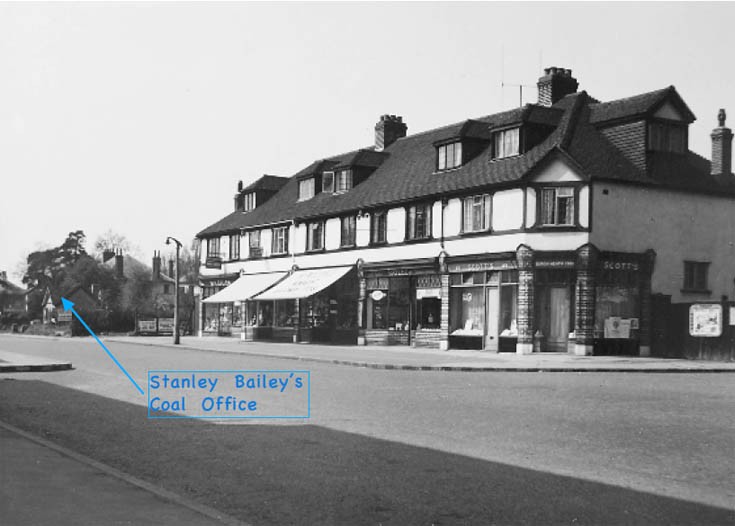 The Banstead Image Library
Banstead High Street (west end)
As far as I can remember the Glass Works were behind the Stanley Bailey Coal
Office. That means they lay between Winkworth Cottage (of delicious cream cakes
fame) and Wingfield House (no such fame). The present small service road is
probably at the site. I would guess that the wall at the left-hand edge in the old
photo (
picture #131
) is probably the east wall of Wingfield House.
Although I remember breaking a window or two at 9 Wilmot Way (catapults and
cricket balls come to mind) I don't think it would have been sensible to have
accompanied my father to the glass works as it might have resulted in a shortfall in
the pocket money.

Note from LNW: This response is in reply to a discussion about these shops and the Glass Works started on picture 131 (RAYLEC). Date of photo estimated as 1950. Awaiting confirmation.
Picture added on 21 February 2012 at 19:48
Comments: