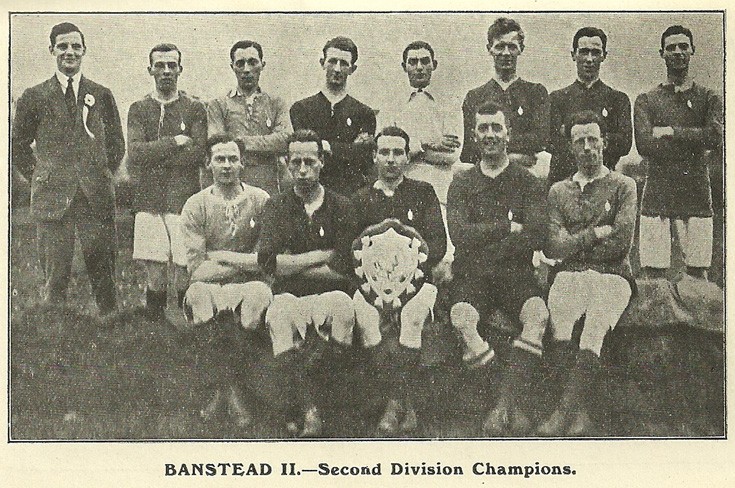 The Banstead Image Library
Banstead Division II Champions 1920/1
The Sutton & District League was formed in the 1920/21 season.
During that season Banstead had two teams. One in Division 1 (who finished 3rd) and one in Division 2 who were champions (after a deciding play-off game against Old Suttonians Reserves). The points were the same and goal difference was not taken into account so the play-off resulted in Banstead winning 2-0 and they became Second Division Champions (pictured above courtesy of the archivist for the SDFL)
Hon. Secretary: S Baker
Colours: Green Jerseys White knickers
Ground: The Cricket Field,
Banstead Village
We don't have any of the players' names but many will have served during WWI. Can anyone provide us with any of them?
Picture added on 20 December 2011 at 12:56
This picture is in the following groups
Football