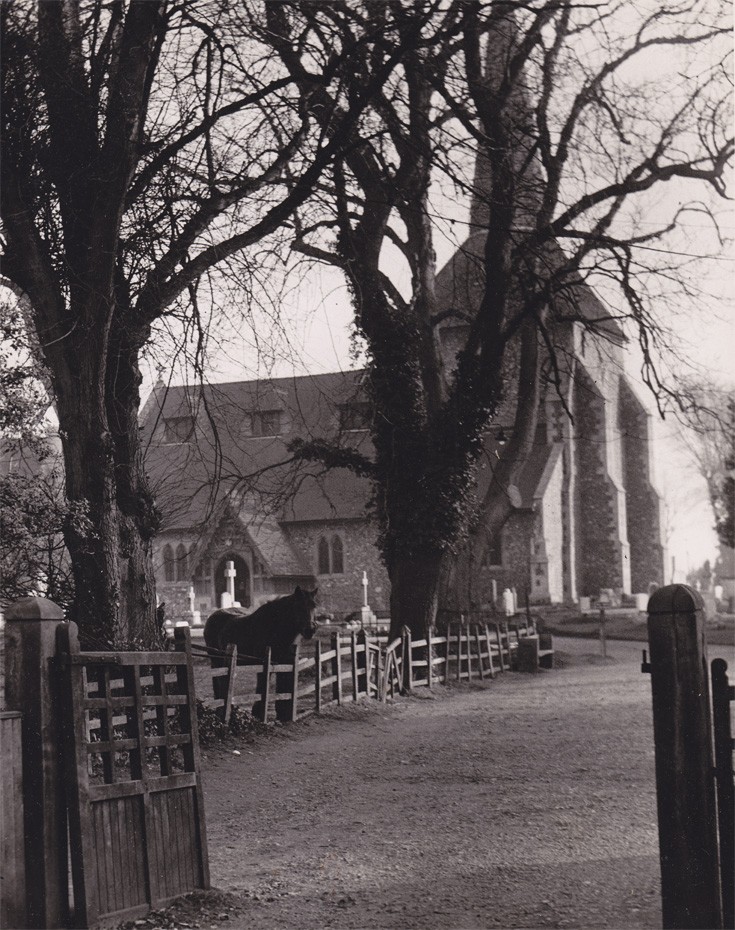 The Banstead Image Library
Kate the Banstead churchyard horse
Kate the horse at 42 years of age. At the age of 12 Kate was was doomed to go to the knacker's yard when she developed a foot defect which made it difficult for her to walk on hard surfaces. She was saved by Banstead Cricket Club who wanted a horse to pull their heavy roller. The vicar agreed that they could keep her in the church orchard. Eventually, the club bought a mower but Katie was allowed to stay on.
Children brought titbits and stopped and fondled her and locals contributed every year to a fund called "Comforts for Kate". Kate was looked after by Tom Hobson, the Verger.
Details come from a newspaper article in The Evening news which includes a report on the Empire Games in Auckland New Zealand. These were held in February 1950.
Picture added on 12 December 2011 at 20:11
This picture is in the following groups
Cricket
Comments: