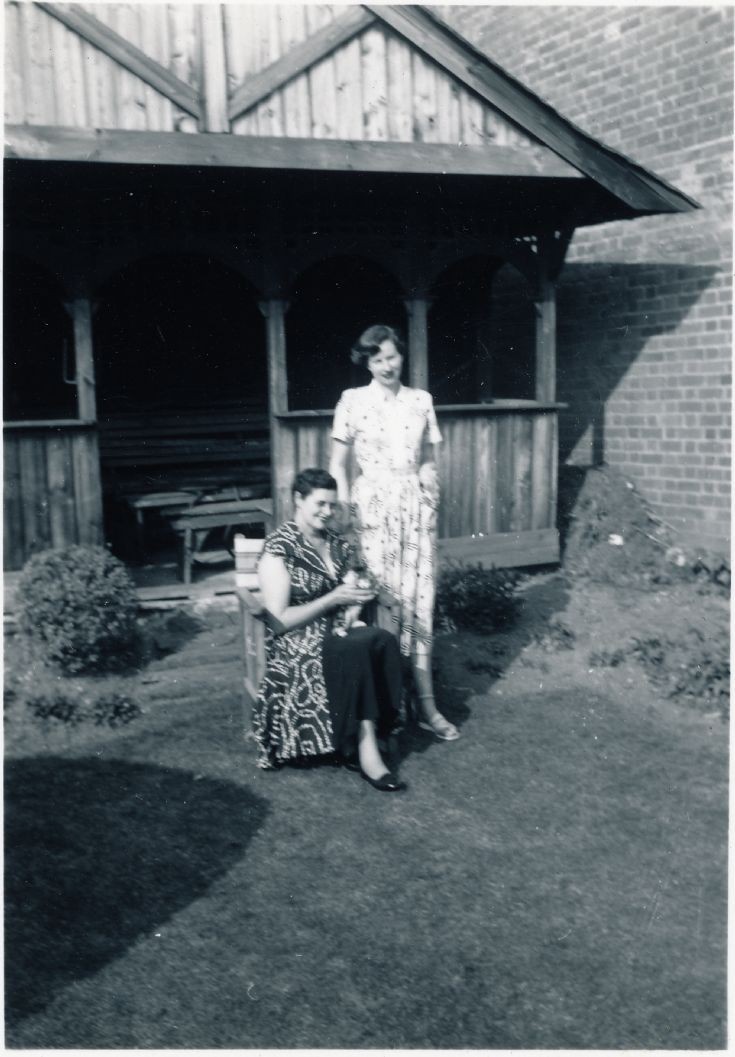 The Banstead Image Library
By the Surrey Yeoman
This was taken in 1954 by a deceased woman from Sydney, Australia, whose photo album of her trip to the UK that year was found by me in a junk shop in Sydney. The photo is entitled "Rosemary and self, Burgh Heath".
This seems to have been taken at the back of Rosemary's Pub, "The Surrey Yeoman".
NOTE FROM LNW: Historical definition of Yeoman: a man holding and cultivating a small landed estate; a freeholder.
Picture added on 27 November 2011 at 12:40
Comments: