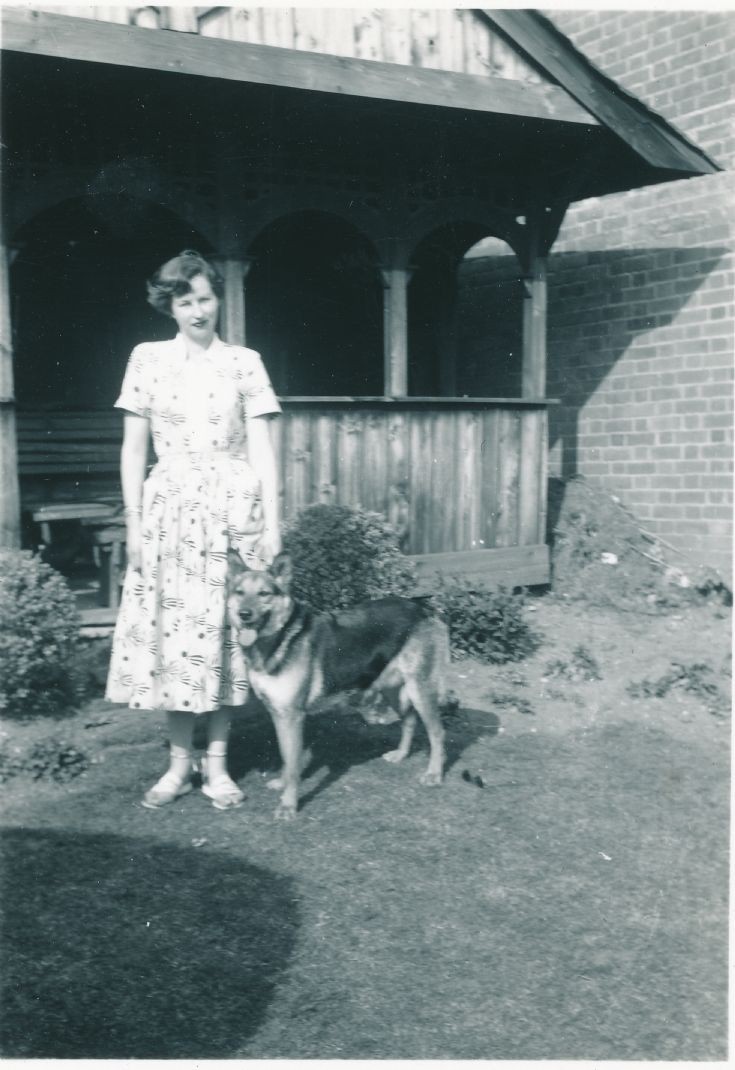 The Banstead Image Library
Who was Rosemary at Burgh Heath?
This was taken in 1954 by a deceased woman from Sydney, Australia, whose photo album of her trip to the UK that year was found by me in a junk shop in Sydney.
The photo is entitled "Rosemary". Apparently this was taken at the back of her pub.
NOTE FROM WEBMASTER: Christine Kent our professional genealogist at BHRG has been able to make contact with members of the family who ran the Surrey Yeoman in the 1950's. Christine has established that Rosemary is a daughter of the then owner, Oscar Collier. Rosemary had two sisters, Carol, and Pam, and a brother called Dick. Pam was very involved with Geoff Pushman's entertainment activities.
If you know more about Rosemary or the dog in the photo, or you have any old pictures of the Surrey Yeoman, please do add a comment. Thank you. LNW
Picture added on 26 November 2011 at 22:35
Comments: