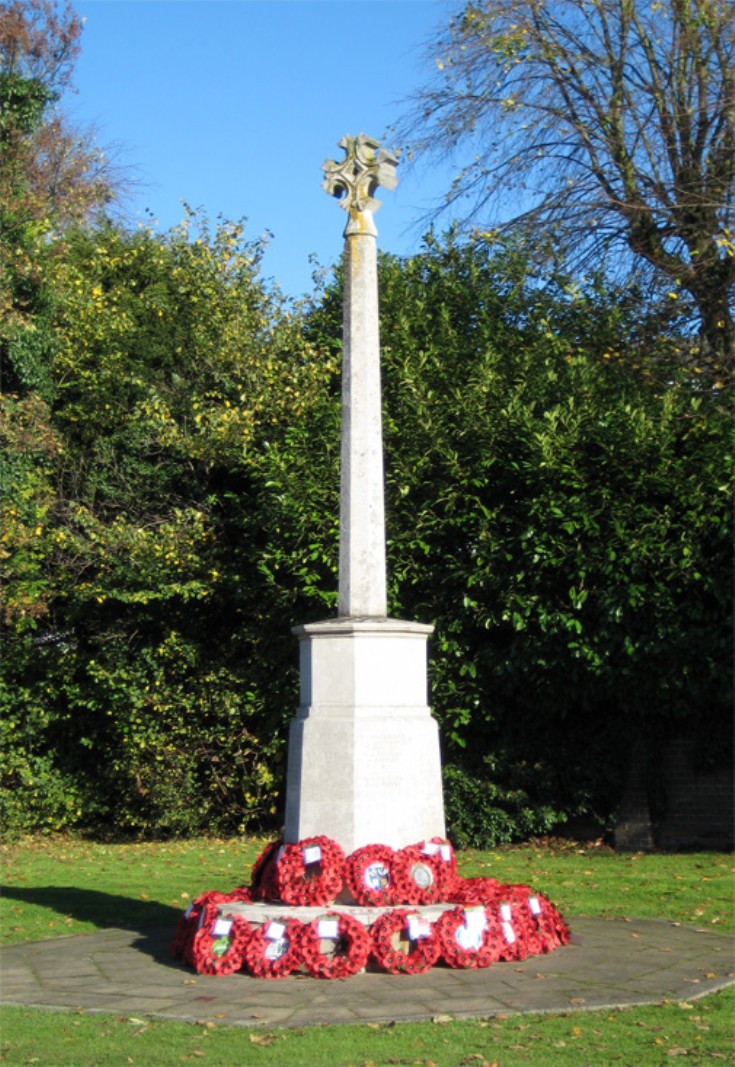 The Banstead Image Library
The Banstead War Memorial
The Banstead War Memorial on Remembrance Sunday.
The memorial was rededicated this morning following the addition of Robert Monk in August of this year. Robert enlisted with the Queens Royal Regiment (West Surrey) and his battalion became part of the 16th Brigade with the Chindits in Burma. Following a 600 mile trek through wet and cold jungle conditions, the brigade engaged the Japanese but was too exhausted to win the battle, despite some success. Three other brigades continued in the area and the 16th was ordered to evacuate their stronghold.
Robert who had been a trainee jockey at Epsom and loved horses, would not leave his beloved pack mules, which were a key part of the company. It seems that he remained behind to look after them but was killed by the Japanese when they caught up with him.
Robert had been reported missing but his fate was only confirmed in the 1990s when his family found him listed on the memorial at Rangoon. Robert becomes the 119th man to be added to the Banstead War Memorial.
Picture added on 13 November 2011 at 16:43