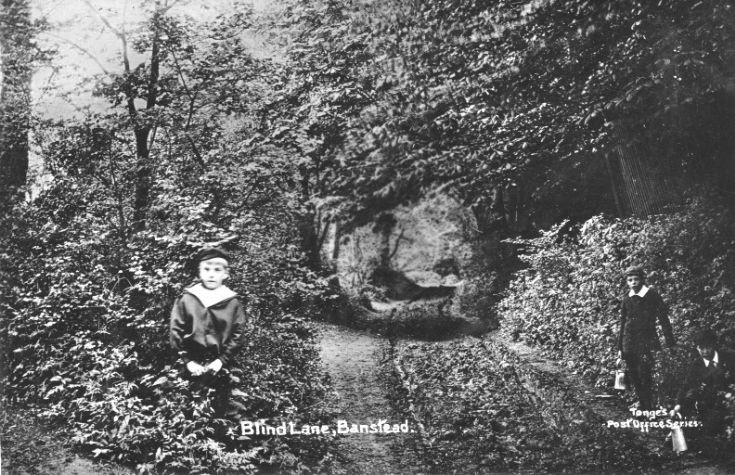 The Banstead Image Library
Blind Lane
Blind Lane ran north west from a point near the junction of Sutton Lane with Croydon Lane. It was also known as Pig Lane on account of the pigsties that bordered it. It went to the railway bridge on Banstead Downs from where other tracks radiated.
Little has seemingly changed. The path can still be followed – from Flint Close, off Sutton Lane, across Winkworth Road, and passing between the back gardens of Commonfield Road and those of Heath Close, The Maples, etc., one arrives at the railway bridge.
On the reverse of this card of c1910 the boy on the left is identified as Cyril How, and the boy standing on the right as Arthur Noonan. Given the need to carry bulky photographic equipment it was probably taken close to Sutton Lane.
Picture added on 24 April 2011 at 13:22
Comments: