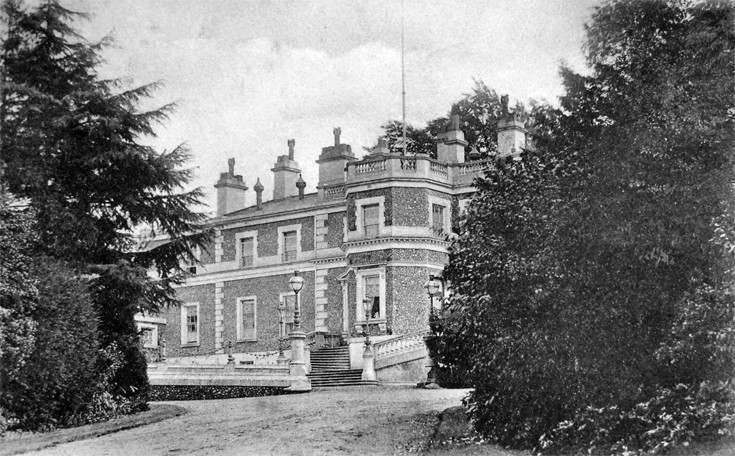 The Banstead Image Library
Nork House
This residence was built in 1740 by Sir Christopher Buckle.
In later years, it underwent considerable alteration when owned by the 6th and 7th Earl of Egmont and subsequently, Mr and Mrs Colman.
The picture was probably taken in the 1920s. Sadly there is nothing left of the property now except a mound of earth in Nork Park.
Picture added on 24 October 2009 at 11:41
Comments: