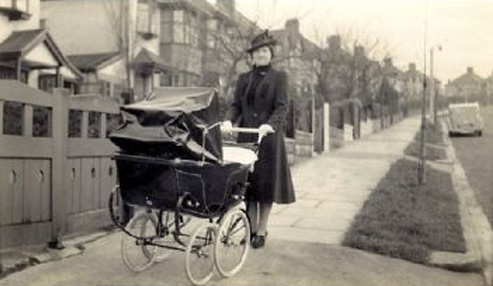 The Banstead Image Library
Wilmot Way
This picture shows the lower part of Wilmot Way, looking North'ly.
It is taken outside No 88 in 1939/40 and shows my mother, Mrs Gwen Nibbs - I am in the pram!
I think the houses were built in 1934/5 and my parents bought 'off plan' - if such an expression existed in those days!
Picture added on 10 March 2011 at 21:02