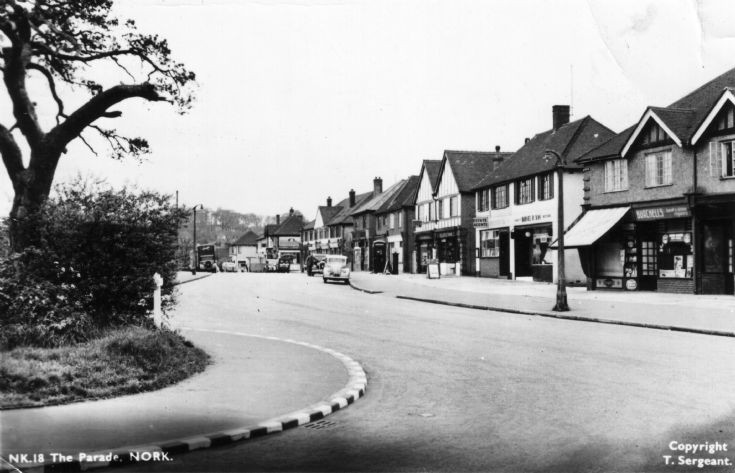 The Banstead Image Library
Nork Way – The Parade
The Nork Way Shopping Parade 1953.
The above postcard was sent to Switzerland by a German visitor to Nork in July 1953.
In the 1980s, while on holiday in Switzerland, Ralph White spotted and bought the card amongst others at a weekly market stall near Braunwald.
Today, the Fir Tree on the left has gone having been blown down in a gale 4 years ago. Also, many of the shops have also changed hands many time. The two shops to the right of the Telephone box in the picture are now the Indus Restaurant and the Seine Rigger Restaurant. There are also fewer cars none of which are parked on the shop forecourt.
Picture added on 21 February 2011 at 00:15
Comments: