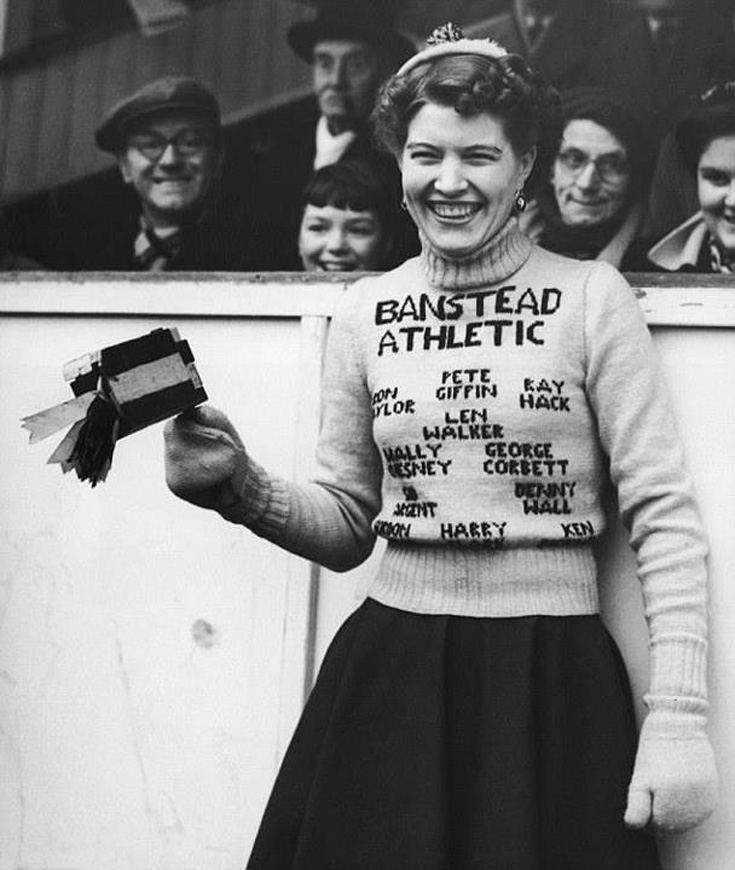 The Banstead Image Library
Banstead Athletic hero worshipper but who was she?
I was reading a book recently called "The Soccer Tribe" written by Desmond Morris, author of The Naked Ape.
On page 281 under a section called "Hero Worship" I found this photo. I remember first seeing this young lady at Banstead Athletic home games when we played at Tattenham Way Rec. before moving up to Merland Rise in the late 50's and early 60's.
What I thought was most interesting was that the Banstead photo was in among scenes from all the top football clubs from around the world.
Can you identify the missing names? Pete Gitten, Ray Hack, Len Walker, Walley Chesney?, George Corbett, ...Scott, ...Lucas, ....Taylor.
Picture added on 24 October 2010 at 21:24
This picture is in the following groups
Football
Comments: