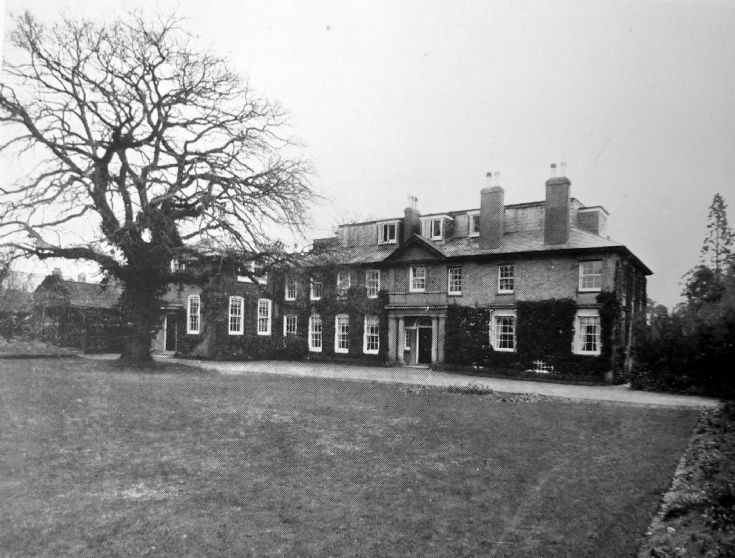 The Banstead Image Library
The Lodge
This is photograph of the Lodge come from the sales brochure of 1930.
The property was purchased by Miss Mary Ellen Mason in 1898 who made considerable extensions and alterations to the building and opened a high class "finishing college" for young ladies.
In the July 1949 edition of Lights Up! Geoff Pushman wrote that the Lodge was one of two exclusive schools for young ladies in the 1920s in Banstead, Garratts Hall and The Lodge. Miss Megan Lloyd George was a star pupil at Garratts Hall as was Earl Haig's daughter while the Lodge boasted Austin Chamberlain's daughter. Both schools were high-class and expensive but they were totally different in every other aspect.
At Garratts Hall, the pupils were referred to by the Principal as "The Young Ladies," and they were allowed to make up and wear fashionable clothes, with maids to fetch and carry for them.
At the Lodge, however, the pupils were known as "The Children," encouraged to help themselves without imposing on the domestic staff, made to dress simply, and make-up was forbidden.
At one school, jewellery was worn at the other, never.
Picture added on 05 July 2010 at 23:44