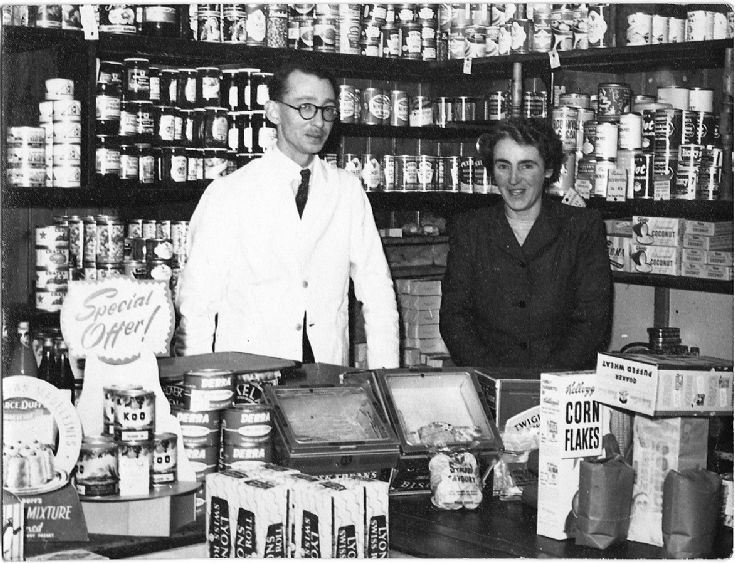 The Banstead Image Library
Ferndale Road stores Banstead
This is Ferndale Stores in Banstead. The photo was taken some time between 1952 and 1957. The grocery shop was once owned by Geoff Pushman's mother Mrs. Pushman who later became Mrs. Almond.
Mark Newell was looking for something and came across this photograph and so sent it to us. His Father, Alick (A.C. Newell) and an unknown assistant are behind the counter.
It is hard to imagine that this was the mode of shopping for many years. Note the various groceries on display. You can see Kelloggs Corn Flakes, Quaker Puffed Wheat, Lyons Swiss Roll and Pearce Duff's Blancmange. On the shelves there are an array of jams, tinned soups and cocoa. Shopping was much more interesting in those days, and you could always catch up with the local gossip.
Picture added on 21 March 2010 at 09:09
Comments: