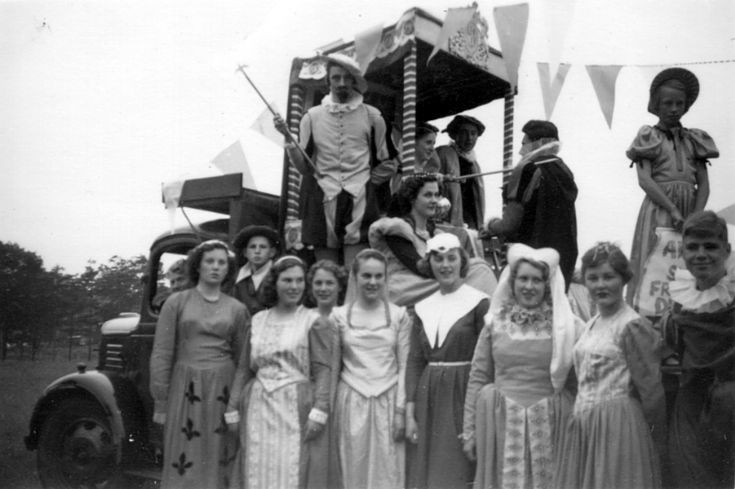 The Banstead Image Library
Elizabethan Cavalcade in Banstead (coronation)
Youth organizations from the Methodist Church, Banstead.
from left: Janet Firth, Wendy Phillips (photo contributor), Jenny Nash, Rita ? , Ann Barton,
Pam Jones, Pat Gates, Geoff Barber
On float - from left Roger Wilman, Valerie Groves (seated), Valerie Holgate as Queen Elizabeth I and
Jack Heywood as Sir Francis Drake. The youth standing at the back, behind Sir Francis Drake is Graham Morfey.
Others unknown.
If you recognise yourself or know the missing names, do please add a comment below.
Picture added on 06 January 2010 at 10:01